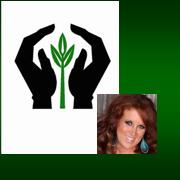 Kimberly A. Carlson, CMT
I have been a massage therapist since 1998.
I first worked for the New Hope YMCA
where I helped to implement the massage program at that location.
I started Health Enhancement Therapies in St. Michael in 2002.

Clients seek out my services for relief of muscle pain and imbalances. I have helped clients with tension headaches, frozen shoulders, auto injuries and more. My hands are strong, and my training is extensive, and I continue to educate myself to best serve my clients' needs.
Your session is not a "routine" for me. It will be catered to your needs the best way I am able.
The sessions are aimed at treating the muscles to balance them, thus providing longer term relief. Of Course, you always have the option of getting a soothing,
relaxing massage without the specialized work.
Sessions are a full hour, or whatever time you have booked.
Dressing/undressing and consulting with me about your needs for your massage session,
is NOT part of your treatment time.
Just relax and know that I allow time to give you your allotted time for your massage,
plus time to change and consult with me.
Current Certifications & Training
(1600 hours & counting)
Minneapolis School of Massage Professional Certification
Sr. Rosalind Gefre's Advanced Soft Tissue Injury Rehab Certification (S.T.I.R.)
James Waslaski's Orthopedic Massage Intensive
Precision Neuromuscular Therapy
Paul St. John's Somatic Therapist ALP
Certified Cupping Therapist since 2012 (ICTA)
Master Medical Massage Therapist Certification
Myoskelatal Alignment Techniques Certification
John Latz Connective Tissue Certification
Myokinesthetic Therapy Certification
KT Taping and Rock Taping training
Barnes Myofascial Release (I, II, II)
Barry Jenings Myofascial Release
Stone Spirits Geo Thermal Stone Massage Certification
Stone Temple Institute Stone Massage Training
Tui Na Basics seminar (Chinese Medical Massage)
YMCA Certified Strength Training Instructor
Martial Arts training
Community CPR & First Aid Certificate
---
Gift Certificates Available
Cash/check/Visa/Master Card accepted
Hours: By Appointment Only
Saturday & Evening Appointments Available
Call: 612-716-6199