NOTE: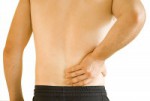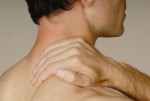 Results oriented massage specializing in
relief of muscle-related pain,
tension headaches and soft-tissue injuries.
Kimberly A. Carlson, CMT
612-716-6199

Click to sign in: Existing Customer

Investing in massage is an investment in
your health.
YOU DESERVE A SPECIALIST.
All Massages Are NOT Created Equal.
People in pain looking for a cheap massage often find their experience with regular massage therapy clinics, local franchises,
and cheap Groupon deals have been unsuccessful at helping them find relief. The massage might have been cheap,
but it ended up being a waste of money.
Nobody goes to McDonald's expecting a quality dining experience.
CHOOSING A SPECIALIST WILL SAVE YOU MONEY
because they know how to get to the root of the problem faster.
The work will be more effective and efficient, so you will get better results in a shorter amount of time.
Gift Certificates are available for purchase
online or in person.

EFFECTIVE APRIL 15TH, 2023---
MASKS ARE OPTIONAL.
Protocols are in place to align with CDC guidelines and also the recommendations of the massage therapy associations.
AFTER checking the online schedule,
you can request a time on the Waitlist in case an opening becomes available.
Signing up for the WaitList lets me know you are looking for an appointment during a certain date/time range. My schedule can change daily.
If an appointment becomes available that matches your request I will contact you to put you on the schedule.
If you don't hear from me then my schedule remained full and I was unable to accommodate your request.
Please try to plan ahead as my schedule books up in advance..
You can also call to schedule your appointment. #612-716-6199.
Mission Statement:

My Mission is to provide my clients with an effective massage treatment
that will alleviate pain and enhance the body's natural healing process.
I believe in educating my clients in self-care practices to facilitate long-term results.
Auto Insurance

(P.I.P/PIP)
Doctor's prescription/referral required
Upon verification of benefits, insurance will be billed directly
Cash/check/Visa/Master Card accepted
Gift Certificates Available
Hours by appointment only.