Dear Clients,
Per Governor Walz's executive order 20-08, and an emphatic statement from my professional association (ABMP), I will not be scheduling clients until the spread of COVID-19 is deemed less rampant. At this time, I am not allowing scheduling until MAY 1st, 2020. This is subject to change.
I feel very fortunate to be able to do what I love and to have so many very wonderful clients who trust me with their massage needs. The health of my clients and their families is as important to me as the health of my family. Unfortunately, the close contact I have with my clients for extended amounts of time means continuing to schedule clients could potentially increase the risk for all involved.
The fact that this virus can go undetected, yet transmitted, it is imperative to be diligent in doing what we can to minimize the spread.
We will get through this. THIS IS ONLY TEMPORARY.
When things settled down, there will be a need for those most affected by this for a temporary reprieve, stress relief or muscle relief that a massage can help with. When that time comes, I will be here.
In the meantime, if you feel like showing appreciation for the efforts of all those who went above and beyond, or doing something nice for your loved ones, remember you can always purchase gift certificates online.
www.HealthEnhancementTherapies.com
My intent for this unplanned interruption will be to study and review recently attended seminars so that I can return to my practice with better skills to help my clients.
Focus your energies on what you can do, not what you can't.
With much gratitude and warmth,
Kim

Mobile site
NOTE:
Gift Certificates are available for purchase online or in person.

Click to sign in: Existing Customer
AFTER checking the online schedule,
you can request a time on the Waitlist in case an opening becomes available.
Signing up for the WaitList lets me know you are looking for an appointment during a certain date/time range. My schedule can change daily.
If an appointment becomes available that matches your request I will contact you to put you on the schedule.
If you don't hear from me then my schedule remained full and I was unable to accommodate your request.
Please try to plan ahead as my schedule books up in advance..
You can also call to schedule your appointment. #612-716-6199.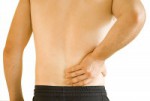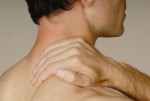 Results oriented massage specializing in
relief of muscle-related pain,
tension headaches and soft-tissue injuries.
Kimberly A. Carlson, CMT
612-716-6199
Mission Statement:

My Mission is to provide my clients with an effective massage treatment
that will alleviate pain and enhance the body's natural healing process.
I believe in educating my clients in self-care practices to facilitate long-term results.
Auto Insurance

(P.I.P/PIP) and
Worker's Compensation cases accepted
Doctor's prescription/referral required
Upon verification of benefits, insurance will be billed directly

Special note to Postal Employees:
I am an

OWCP provider
for your worker's compensation plan.
If your Doctor or Physical Therapist thinks
massage would benefit you,
I can provide services to you.
Cash/check/Visa/Master Card accepted
Gift Certificates Available

Evening & Saturday appointments available.
Hours by appointment only.
Sunday and On-site appointments available
with advance notice. Additional fees apply.