Mobile site
NOTE:
Gift Certificates are available for purchase online or in person.

Click to sign in: Existing Customer
AFTER checking the online schedule,
you can request a time on the Waitlist in case an opening becomes available.
Signing up for the WaitList lets me know you are looking for an appointment during a certain date/time range. My schedule can change daily.
If an appointment becomes available that matches your request I will contact you to put you on the schedule.
If you don't hear from me then my schedule remained full and I was unable to accommodate your request.
Please try to plan ahead as my schedule books up in advance..
You can also call to schedule your appointment. #612-716-6199.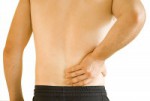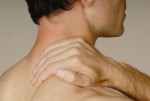 Results oriented massage specializing in
relief of muscle-related pain,
tension headaches and soft-tissue injuries.
Kimberly A. Carlson, CMT
612-716-6199
Mission Statement:

My Mission is to provide my clients with an effective massage treatment
that will alleviate pain and enhance the body's natural healing process.
I believe in educating my clients in self-care practices to facilitate long-term results.
Auto Insurance

(P.I.P/PIP) and
Worker's Compensation cases accepted
Doctor's prescription/referral required
Upon verification of benefits, insurance will be billed directly

Special note to Postal Employees:
I am an

OWCP provider
for your worker's compensation plan.
If your Doctor or Physical Therapist thinks
massage would benefit you,
I can provide services to you.
Cash/check/Visa/Master Card accepted
Gift Certificates Available

Evening & Saturday appointments available.
Hours by appointment only.
Sunday and On-site appointments available
with advance notice. Additional fees apply.